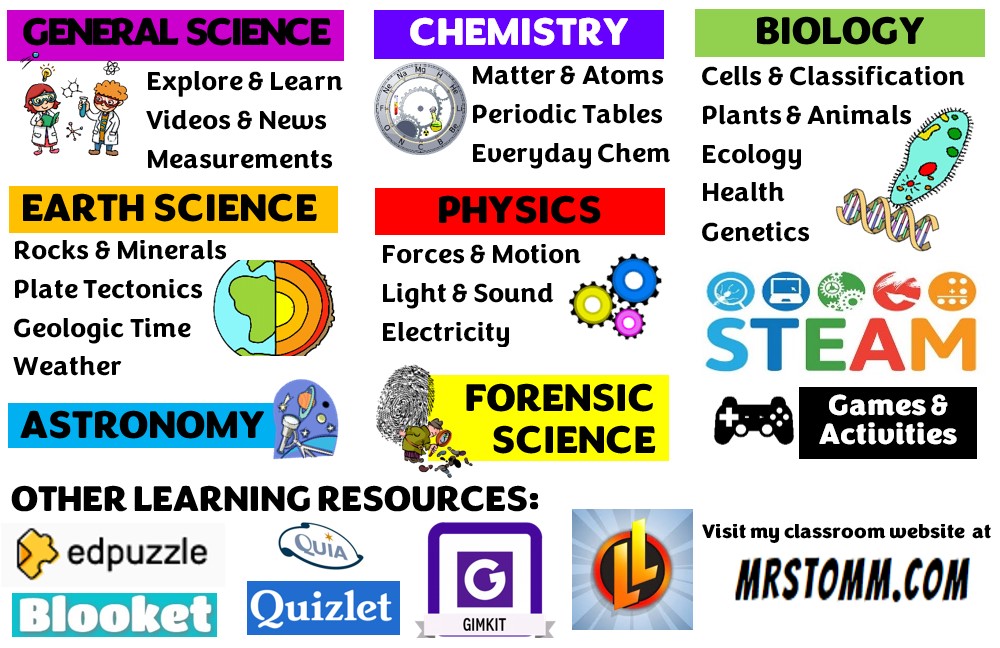 NOTE: Many of these sites were previously listed on the Kid Zone, which is no longer available.  If a link from an old worksheet is not listed, it was probably a flash site that is no longer available or the website itself has been deleted.
(related links)
Icons from https://www.clipartmax.com/
Teacher Note:  Share these links with your students on your own website or LMS, such as Clever or Google Classroom.  Sites with an asterisk (*) will need Ruffle extension to load the flash-based activities.

Privacy Policy
© 2023 sciencespot.net
 Activities, lessons, & worksheets available on any page of this web site are intended for use by a single teacher in his/her classroom or to share at educational conferences.   Reproduction for commercial use or profit is not permitted without the consent of Tracy (Trimpe) Tomm. Visit my Frequently Asked Questions page for more details.